Ever since The Mac Cam went online in 1996, I've been getting lots of attention from the humans. Although my fellow birds write to me and let me know how much they've enjoyed visiting my site, the humans also seem to enjoy coming here. It must be my pretty feathers...

There's links to my site from all kinds of famous places too, like the Childrens Television Workshop, where my friends create the Sesame Street show!

I was also a small feature on television! Only, my Daddy never got to see that because he can't get the ZDTV channel.

I was also nominated as DCN's WebCam of the Day! That was pretty cool because lots of humans stopped by that day...

I'm a permanent fixture on the Pet Of The Day web site. That's a pretty neat honor...

I was reviewed in an article in a South Australian newspaper. The Orange County Register also had a small piece about me! It's quite amazing to me all this attention...Of course, some of these things I wouldn't even know about if it weren't for those of your writing me and letting me know this!

Thanks to everyone!
---
Around The World With Mac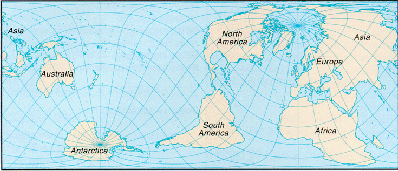 I've been visited by humans and/or other birds living in over 100 different countries! Daddy thinks that's a lot of places - more than he's ever been too, since he's only been in one of them! You can click on each country name to see a map and get more information. Thanks to everyone in the United States, Germany, Canada, France, Australia, United Kingdom, Japan, Switzerland, Netherlands, Belgium, Denmark, Italy, Sweden, Czech Republic, Spain, Singapore, New Zealand, Austria, Brazil, Norway, Israel, Finland, Malaysia, Russian Federation, South Africa, Thailand, Mexico, Argentina, Portugal, Ireland, India, Poland, United Arab Emirates, Turkey, Hungary, South Korea, Greece, Croatia, Slovenia, Slovak Republic, Taiwan, Dominican Republic, Qatar, Costa Rica, Bahamas, Indonesia, Chile, Iceland, Hong Kong, Lithuania, Yugoslavia, Estonia, Philippines, Colombia, Kuwait, Bulgaria, Polynesia (French), Bahrain, Latvia, Bermuda, Saudi Arabia, Luxembourg, Antigua and Barbuda, Bosnia-Herzegovina, Romania, Venezuela, China, Cyprus, Oman, Pakistan, Peru, El Salvador, Cayman Islands, Jordan, Lebanon, Ukraine, Andorra, Macau, Morocco, Honduras, Egypt, Guatemala, Trinidad and Tobago, Guyana, Uruguay, Ecuador, Namibia, Former USSR, Mauritius, Micronesia, Moldavia, Ivory Coast (Cote D'Ivoire), Virgin Islands (USA), Fiji, Ethiopia, New Caledonia (French), Brunei Darussalam, Zimbabwe, Macedonia, Kazakhstan, Sri Lanka, Malta, Mozambique.
---
What Other Birds Have Said
I know it's hard sometimes to sneak around when the humans aren't around and use their computers. I commend all my feathered friends for enduring this extra stress that we all know we don't need. Here's just a few of the comments however, from those brave souls that visit me...
Hello. My name is Romeo. I just wanted to tell you that I love the Mac Cam. It's nice to see another bird.



Hello! We know that word too and love your web site! We are Scarlett, the scarlet macaw (Mom's not too original when it comes to names), Max the severe macaw, and Star, the cockatiel...



Hi Mac & Boko! My name is Yoda, and I'm a Goffin's Cockatoo. Mommy was cruising the net and saw a link to your site. She held me up to the screen to see your pictures, but I acted like I'm too cool to notice (ha! ha! ha!). 8>)



Hi Mac!!! My name is Leonardo. I also am a scarlet MaCaw. My Mom and I enjoyed reading your web page and seeing your picture.......we could be twins.......



Hi Mac! My name is Coco. I am a moloccan cockatoo. I live in Alabama with my friend Squeekers, and our family of humans. just wanted to let you know your web site is cool. Gotta go, my claws are tired of typing. Whistling, Coco



Dear Mac and Boko - Our mom loves us, but she hasn't built us a house like yours. Can we come live with you???? Ian (green wing) and Rizzo (grey)
---
What The Humans Have Said
It's really nice that those of you who have visited have taken the time to write to me, saying how much you've enjoyed visiting here. I'm glad because sometimes I have to get my Daddy to help me and he's always so busy that I have to bite him really hard to make him help me! I also use your letters as reasons why he MUST help!
I really enjoyed your site-The Mac Cam is a cool idea. My birds, Rocky the blue&gold macaw and Bobby the conure want their own pages now!



Hi! Love your site! The photos are great and you certainly offer up alot of shots! They are so cute! Excellent organization of your site and the layout and design are great! I enjoy visiting often and when I share your site with some of my "bird" friends they love it too.



I loved your webpage! As the proud owner of an umbrella and a double yellow amazon I was quite impressed with all the birdy antics, not to mention all the color! Thanks for an entertaining time:)



Hi Boko and Mac!!! I must say I'm addicted to The Mac Cam.. it's amusing coming back throughout the day to see what you've been up to.. hehehehh.



I just wanted to tell you about your cute site that I visited. I found it while looking for animal sites through Yahoo. I think I will keep it bookmarked and check back every so often. Very beautiful bird!



Hi Guy's.....Just wanted to take a moment and thank you for the wonderful guided tour......